A select group of food-only bloggers.
Just A Pinch Food Group is a Premium Publisher Group (PPG) — a select group of food-only bloggers. The "next generation" and beyond the modern day networks.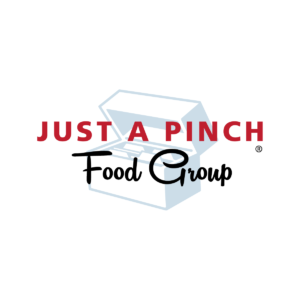 Bloggers that tire of moderate service, poor monetization, and missing out on true publishing expertise have an alternative home. As publishers ourselves, we know what to do… and we love to share the tribal knowledge! From site construction, maintenance and updates to social media trends and best ad practices… your problems are our problems. We provide timely data on your revenues and are your coach, friend and partner.
In addition to unmatched service, the Just A Pinch Food Group provides top-market CPM, eCPM and RPM revenues just as we do for our own sites. We are not a network but a PPG and the last relationship you will ever need.
Those select few that partner with us receive opportunities for ownership providing certainty of being rewarded for all the hard work you do. Another first in the industry… it is one of our key differentiators.
Top Market RPMs
Leading industry RPMs — Increases from what bloggers earned previously have been as high as 100%.
Best Payment Terms
Best payment terms in the business. And we always pay on time… you even get notified the day before the ACH is sent.
Like-Minded
We are NOT a network. We are a Premium Publisher Group (PPG) and like you, we are a food publisher. From product to service we are superior.
Quality
We are an exclusive food-blogger-only PPG meaning you are not one of hundreds or thousands — you are one of a select few.
Personal
We actively work with our partners to enhance their business…you speak directly with us instead of being shielded behind email.
Insight
Best dashboard around. Everything in one spot, including daily performance and RPM's, graphs, charts, statements, payments…even Google Analytics.
Video Production
We've partnered with industry-leading and award winning food videographers… the videos and awards speak for themselves.
Traffic Driving
We share our bloggers' content through our own social media accounts, our millions of daily emails and on the homepage of www.JustAPinch.com — no one else can do this!
Recipe Box Plugin™
Robust, proprietary digital technology allows users to save recipes and content on your blog and deepen engagement.
Trending Recipe Exchange™
Exclusive traffic generating widget delivering new visitors and page views to your site from similar content across the Food Group.
SEO & Social Media Support
Full site audits, monthly reporting, keyword research, problem code identification and targeted SEO and Social Media plans to grow traffic under expert guidance.
Recipe Box TV™
Management and distribution of your video content through streaming channels to platforms such as Roku, Amazon Fire TV, Apple TV, Smart TVs and other OTT devices.